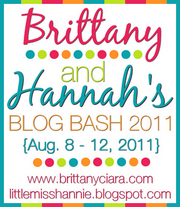 I'm participating in Brittany and Hannah's 2011 blog bash! I'm a few days late in posting this, but I was on vacation all weekend so I didn't have internet.
If you're a new reader, I'll share a little about myself! If you're an old reader, just bear with me :)
I'm Ariel, and I'm a 20-year-old from Oregon! I love blogging, and currently have three blogs. This one, my book blog
The Librarian's Bookshelf
, and a private one. I'm attending George Fox University, and am an aspiring librarian! And if you hadn't guessed, I LOVE to read! I have tons of books and I love sharing my love of them with others.
I also love technology! I own two laptops, a Nook, a Nintendo DS, an iPod, and my cell phone of course. I rarely go anywhere without some sort of technology and a book!
On to the questions!
1.) What's your favorite memory from Summer 2011?
Triangle Lake! It was such an awesome weekend, and I love spending time with all my friends!

2.) What's your dream summer vacation?
Paris. Anyone who knows me would not be surprised by this answer :P I LOVE everything to do with France, and especially Paris!

3.) What's your favorite thing to do in the summer?
Read! I love just sitting on my bed and reading all day. I know that makes me sound really lazy, haha! But I also enjoy going on random adventures with my friends :)

4.) What's your "blog goal" for 2011?
To blog more :/ I don't blog on this blog as much as I used to, so I'm hoping to do a lot more on here! I'm also considering do an entire month of vlogging, if I can get enough topics! We'll see :)

5.) Let's hear the story behind your blog title! :)
Well as I said before, I LOVE anything to do with France. I am also a writer, and I tend to write more poems than stories. Thus The French Poet was born :)
If you are stopping by as new follower, leave a link in the comments so I can check your blog out!